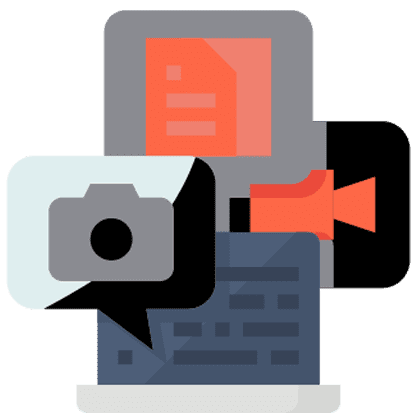 Content Development
Video Production
Add life to your content and e-stores with high performing and quality videos, that generate ROI, engagement, and awareness across all platforms. Choose from range of originals, 2D or 3D animations, or video reports that best reflect your brand.
"…one good video can lead to a massive social following", Mike Henry.
87% of customers want more videos from brands.
68% of customers prefer to watch a short video to learn about a new product.
Video consumption is steadily rising across the globe, prompting brands worldwide to use this powerful marketing tool to convey promotional or useful information to customers, as well as drive engagement and increase sales. So, don't get left behind! The benefits of using videos in your marketing campaigns speak for themselves.
How we do it
Our media specialists offer a range of video formats for your business, from explainer videos, tutorials, and motion graphics, to product reviews, demos, and live segments, ensuring every video is search engine friendly, multi-device friendly, and user friendly. Our team:
Are you ready?
Some short block description
From Our Creators
Latest blog