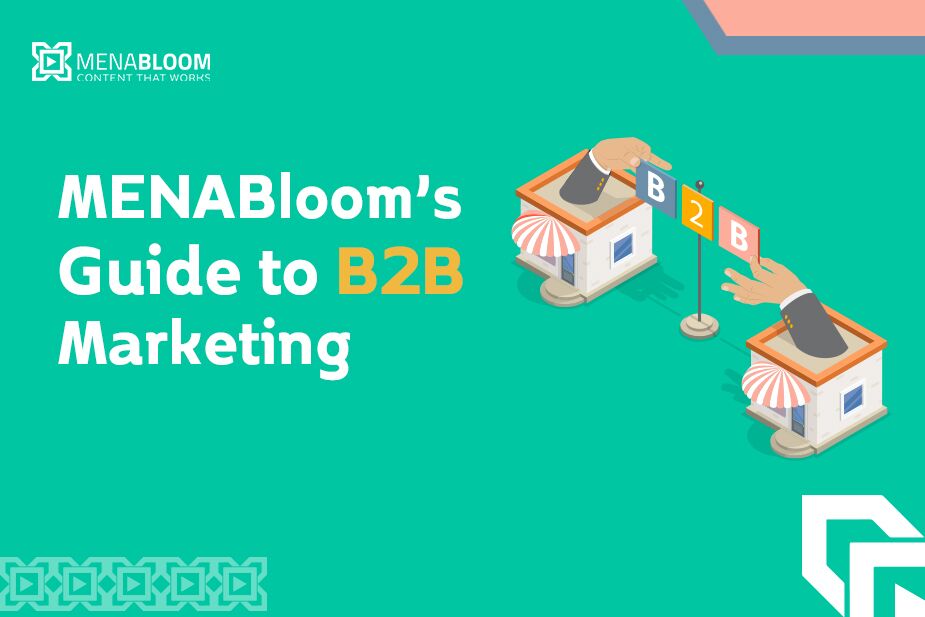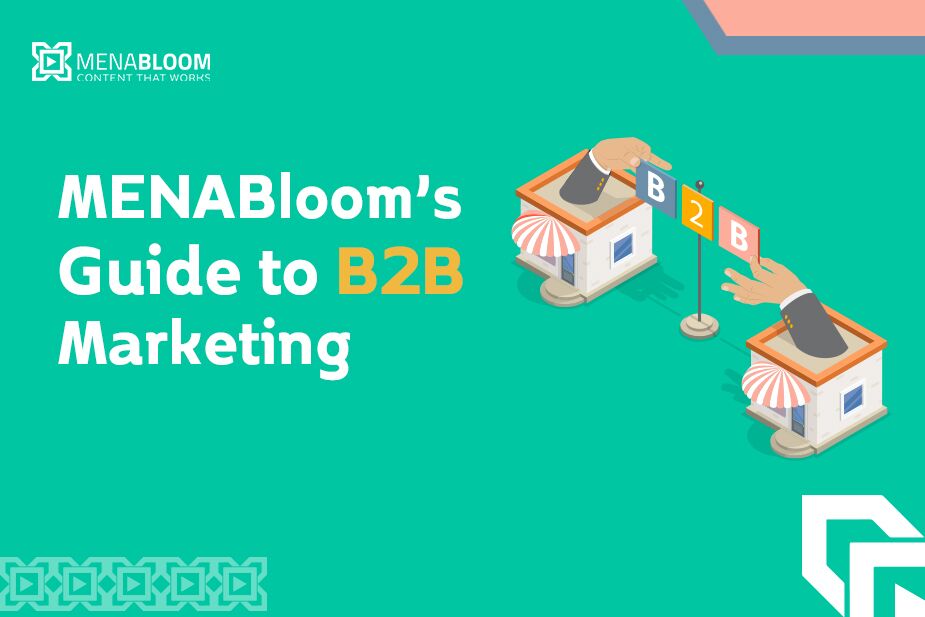 As we've seen over the past few years, a combination of societal factors has transformed the ways that B2B marketing engages with customers. In this regard, the growing number of brands in the B2B marketing field suggests a bright future for marketers, so let's have a deep look at the world of B2B marketing.
What is B2B marketing?
Business-to-business, or B2B, marketing refers to this business process that promotes products and services to other companies to help them improve their operations and conversions.
How does B2B marketing work?
The B2B marketing process goes through 4 main stages, and to achieve marketing results that meet your expectations, it's advised to care for each stage, and those 4 steps are:
1. Define the needs
This is the first step because it's the most important one. Before working on good strategies and creating creative content, you should know the needs of your potential clients so that you can develop solutions for them based on your experience and tools.
2. Do deep research
The question you have to answer at this stage is, "How can I differ from the competitors?" Accurate research and analysis are the answers to this question, as you need to know how to solve your client's problem in a way that not only achieves his goals but also makes him delighted.
3. Show your efforts
Your client should feel the effort you put into the last two steps, so the presentation shouldn't include only the results you reached and the solutions you suggested. It's also recommended that you develop samples that provide trials and demonstrations that can help his customers evaluate his products or services.
4. Commit to customers
The marketing process is always connected to the sales process, and to make sure that your marketing plan will lead to fruitful results, try to know more details about the sale cycle, and recommend to your clients suggestions that allow easy purchasing methods that customers can use so as not to lose them.
What is the difference between B2B and B2C marketing?
The main difference between B2B and B2C marketing relates to the identity of the target audience. In B2C marketing, companies sell their products or services directly to the end customers who will use them, which is more transactional, with a higher volume but a generally lower price per sale.
On the contrary, in B2B marketers engage with decision-making teams' brands, which means lower volume but a higher price per each sale, and that help the brands reach their customers easily by providing educational resources to them.
Types of B2B marketing
1. Email marketing
According to a recent study, four out of five marketers find email marketing more essential to their operations than social media marketing, because it is a cost-effective and efficient way to build relationships with B2B customers and convert leads through newsletters, invitations, promotional emails, and product updates announcements.
2. Content Marketing
Producing top-quality and unique content and thought-leadership, makes other companies trust in you to lead their marketing process, so that 91% of B2B businesses use content marketing, which includes a variety of content types can help you in that, such as: e-books, white papers, infographics, GIFs, podcasts, and videos.
3. Event marketing
Event marketing entails organizing or attending an event that is ideally relevant to the business goals, and that can happen through organizing a virtual summit, hosting a webinar, attending or sponsoring a conference, or going to a trade fair.
4. Social media marketing
95% of B2B marketers create social media content, and according to a survey from Databox, LinkedIn and Facebook are the most commonly used social media platforms in the B2B marketing club. To achieve success on social media, B2B companies should use a tone of voice and writing style that suits the needs of their clients and their target audience.
5. SEO
This is a primary tactic in B2B marketing, which depends on creating content about topics that the targeted customers are searching for, which can be known through the keywords in different tools, like Google Keywords Planner, and these topics can be in many formats: blogs, case studies, landing pages, and testimonials.
6. Advertising
75% of B2B organizations use social media marketing and social media advertising, as advertising doesn't just promote your services; it can also play an important role in driving content downloads, increasing both your expertise and visibility through Search Engine Marketing (SEM), Google Ads, social media sponsored posts, and landing pages. But if you're not properly targeting your buyer persona, your promotions and advertisements will likely fall on deaf ears.
7- Influencer Marketing
Essentially, B2B influencer marketing focuses on using key leaders to drive or showcase a brand message to a larger market by inspiring, hiring, or even paying market influencers to promote what you offer. To achieve success with your B2B influencer marketing campaign, it's recommended to find innovative ways to target those with deep industry knowledge who can influence corporate buyers.
Why should you use B2B marketing?
1. Increasing brand recognition
Selling via B2B channels increases brand recognition at scale, and brand recognition is a struggle for most brands, which can be greatly improved by B2B marketing methods that build strong brand awareness about your logo, brand name, trademarked slogans, and competitive advantage.
2. Converting more leads
Just because somebody visited your website doesn't mean they want to talk to your salespeople. In fact, it's usually just the opposite. On the other hand, most B2B marketing automation systems identify the organisation that has visited your website, not the individual, and hunting the big entities means great opportunities.
3. Enhancing ROI
B2B marketing brings about deeper insights if there's better reporting and useful data collected from customers, and this data can be used to improve products and optimise services, which may lead to extra profits and a better return on investment.
4. Improving products or services
Through B2B marketing, you will be able to interact with its customers, so they can raise concerns about a product if they don't like it or suggest some ways that it can be improved, which helps your evolution process and fits it with the customers' main needs.